Rioting in Turkey Today     Turkey has  made an offical statement that Isreal is responcible for General El- Sissi' Coupe, This was done to quell thier own riots inside Turkey by Patronizing  who they believe is responcible and behind thier own rioters. That Isreal planned and coaxed  the General to Take over is compleatly false and  is to blame Isreal for this what turned out to be  a major fiasco  is and totaly is unexusable, The Turkish - Israeli tension is rooted in differences over the Gaza Strip, particularly a May 2010 raid by the Israeli military on a Turkish-organized flotilla trying to run the Gaza blockade, which left eight Turks and a Turkish-American dead.   Meanwhile The Prime Minister Recep Tayyip Erdogan of Turkey used his appearance be to blame  the  U.S. And Israel for their worlds economic woes Meanwhile some aid to Egypt has been cut off, 
-
 CLICK  ABOVE OPEN LINK IN NEW  TO HEAR
Don Lerman Blog  Administrator and Editor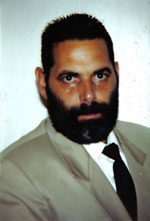 *And while your Here don't forget to visit the Arhives!